Casey Newton, CPDT-KA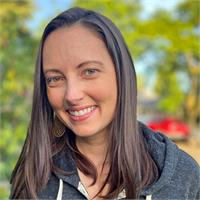 Owner, Wonder Trainer
Casey is the founder and owner of Wonder Puppy. She is a national-award winner in the field of dog training; an internationally-recognized expert and speaker on canine behavior and training for the Association of Professional Dog Trainers; the Curriculum Director for Whole Dog Academy, a non-profit dedicated to improving the human-canine bond; and has helped build Wonder Puppy into a respected, four-time award-winning dog training business. In Casey's twelve years as a professional trainer, she has had many adventures - from working with Autism Service Dogs and their families to being a Hollywood set trainer and appearing on reality TV shows.
Casey is from Knoxville, Tennessee and has a background in Psychology and animal behavior research from the College of Charleston, SC and the University of Tennessee. She draws much of her knowledge from growing up as an only child in a household where her siblings were the dogs her parents showed - German Shepherds, Borzois, and Mini-Dachshunds.
Today, Casey's biggest inspiration is her wonder collie, Jackson, and a desire to make a positive change in how people relate to their canine companions.
Bachelor of Science - Psychology, focus in Ethology
Certified Professional Dog Trainer-Knowledge Assessed
Director of Curriculum for Whole Dog Academy
Professional Member of the Association of Pet Dog Trainers
Four-time top ten winner of the Spot Magazine's Best in the Biz Awards
Speaker at APDT Chile National Conference (2014, 2015)
Speaker at APDT USA National Conference (2012, 2013)
TV host for animal shelter reality TV show, Animal House
Featured dog trainer for TLC Series, Little People Big World
Interviewed on KGW Channel 8 and KPTV Fox12 news
Featured in stories for the Oregonian and La Opinion
Set Trainer for the IFC series, Portlandia
National Winner of the APDT Dr Robert Curan NewTrix Award (2011)
Canine Good Citizen Evaluator
Primary Level TAGteach Certificate from TAGteach International
Specialties include: Puppy Search, Bringing Puppy Home, Socialization, Basic Skills, Common Puppy Issues, Appropriate Play, Introducing New Family Members, Good Puppy Course, Great Puppy Course, General Anxiety/Fearfulness
Casey Newton, CPDT-KA instructs the following: