Tiny Tykes (0-12lbs)
This class is taught by: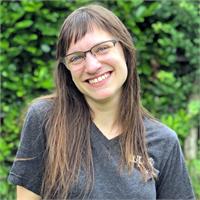 Wonder Trainer
Kira is Wonder Puppy's newest edition, joining the team in 2016. Her passions include working with the herding, sporting, and working breeds, and she has experience in competition obedience and agility with her own dogs. Kira has been working with dogs since her teenage years when her pups, Opus, a senior Beagle, and Brody, an Australian Cattle Dog, inspired her to learn more about canine body language and effective interspecies communication. More recently, she enjoyed working with goats on commercial farms before moving back home to Portland and building a career working with dogs. Kira now lives in SE Portland with her partner, a school of fish, and their two canine companions - a sweet Pointer mix, Dax and an eager Miniature American Shepherd, Bear.
Specialties Include: Bringing Puppy Home, Socialization, Basic Skills, Common Puppy Issues, Appropriate Play, Introducing New Family Members, Good Puppy Course, Great Puppy Course, Leash Reactivity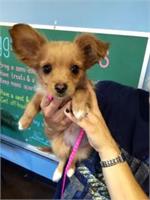 WoGo classes combine controlled playtime with relaxation and essential socialization exercises. There is an emphasis on parent education that teaches you how to read body language and what to do if your puppy becomes nervous or overly-excited in situations. First-time attendees receive a free socialization assessment and will be given a copy to take home!
Upcoming classes: